About Us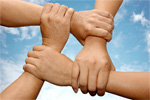 MEGALIGHT is established in 1998, we are proud to introduce ourselves as manufacturers, wholesalers and suppliers of all type of LED lighting products and Electronic Machines of Running Light Controller.
MEGALIGHT is an innovative lighting company focused on energy-efficient lighting products.
MEGALIGHT provides a full range of lighting products of different type of wattage of Running Light Controller and Pixel LED Controller machines such as M-500, M-1000, M-3000, M-5000 and M-8000, 3000 W of Fighter Machines, 3000 W and 5000W of Ceiling Machines which are used in any Occasion of INDIAN Culture and Festivity, any Function, Party, Wedding Mandap Decoration, Lighting Decoration, Running Light Controller and Music Light Controller.
We have a powerful Research and Development team, We are providing high quality and innovative product of Series, Running Light Belt, Fighter Belt, Pixel Led Belt for Stage Decoration, Building, Night-Club, Bars, Education and Home decoration, Hotels, Shopping Mall Decoration and INDIAN festivity.
MEGALIGHT is no. 1 power generator hiring company of India. Megalight is a trusted name in a Genset hiring industry. We provide perfect solution to all your power needs. We have a complete range of generator from 5 KVA to 500 KVA for various commercial and consumer application.